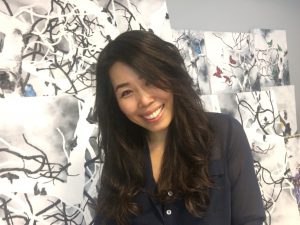 ARTIST STATEMENT
Clara was born in South Korea, and took inspiration from both Canadian and Korean cultures . Her new style of painting aims to renovate the beauty of traditional Korean paintings with a fresh modern feel. She utilises the concept 'the beauty of white space' to show elegance and modesty in her work.
In traditional Korean art, white space acts as a blank canvas to the people, giving them opportunity for imagination, yet the simplicity of the background draws attention to the highlight of the piece.
Clara's signature thick-texture technique captures an essence of modernism while leaving simple backgrounds such as clouds, the air, or the beauty that is the plain white space, a recurring theme in various Korean and East Asian artworks.
Clara's Modern Korean Art displays luxury in simplicity, passion hidden in calmness, and beauty within sorrow.
She calls her new style "Modern Korean painting"