I am very honoured to be part of the Government of Ontario 2021 Art Collection.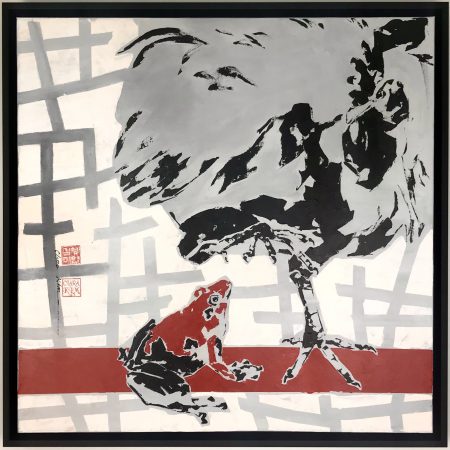 In regards to the painting:
People often think that frogs are vulnerable, and roosters love dining on frogs. Therefore, I gave the frog a red color to turn it into a poisonous frog, a fact the bird is aware well of. At first glance, it may appear the rooster is readying to step on the frog. But the ironic truth of the situation is that the rooster is the one who is afraid, not the frog. This simple image serves as a reflection of our own society, that looks can be deceiving. The dignified appearance of a frog who stays stoic in the face of its larger adversary, draws a parallel between their lives and our own.